One of the findings that has emerged clearly from the JISC UK OER Programme and from theUK JISC Discovery work is that for a healthy content ecosystem, information about the content needs to be available to many different systems, services and users. Appropriately licensing the metadata and feeds is crucial to downstream discovery and use.
The JISC OER IPR Support Project have developed this fabulous animation to introduce the importance of open data licensing in an engaging way.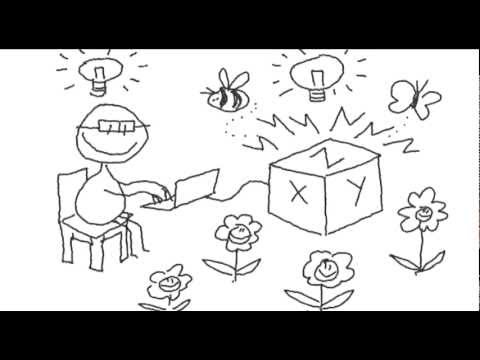 It was developed out of the JISC UK OER Programme but informed by the work of several other areas including UK Discovery, Managing Research Data, the Strategic Content Alliance, and sharing XCRI course feeds. With thanks to the many people who helped in the storyboarding, scripting and feedback: particularly Phil Barker, Tony Hirst and Martin Hawskey.
You may remember the same OER IPR team produced the Turning a Resource into an Open Educational Resource (1,700+ hits and counting). The team is Web2Rights (Naomi Korn, Alex Dawson), JISC Legal (Jason Miles-Campbell) and the animator is Luke McGowan. The whole animation is (c) HEFCE on behalf of JISC, and Creative Commons Attribution Share Alike 3.0.